Victory Farms is proud to announce that VF Famous N Flashy (2011 Mare out of Dashing Ta Fame by First Moonflash) won the PtWCHS in the Open Barrel Racing! She even ran the fastest time of the day. A huge thank you to Lance Graves who rode this mare to the winner's circle!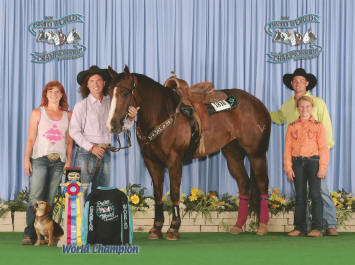 "Special Congratulations to Karson Bradley and VF A Famous Lady (Born Ta BE Famous X Lady Double Take). This awesome team are qualified for the state finals. Good Luck! Victory Farms is proud of you!"


Victory Farms Congratulates Foxy Stinson, Brandon Cullins and Robin Weaver
For their American Qualifier win at the No Bull Finale in Asheville, NC!




HUGE CONGRATULATIONS to Hallie Ford and her fabulous mare, Soul and Inspiration, for winning the 4D at the BBR WORLD FINALS! WAY TO GO HALLIE!
Danny Ray- Owner

"I'm am so very blessed to have the greatest team ever. Our filly VF Chasin Cans was second in the Super Stakes Slot Race tonight winning $35,000. Another VF Wheely Famous placed 5th and won $12,500 for chris and Stephanie Duke. Brett Monroe placed 11th winning $5,000 and VF Hot Tamale ridden by Riley South was 14th. One thing is common here in that they were all sired by Eddie Stinson. Thanks to all that helped make this possible," stated Danny Ray - Owner of Victory Farms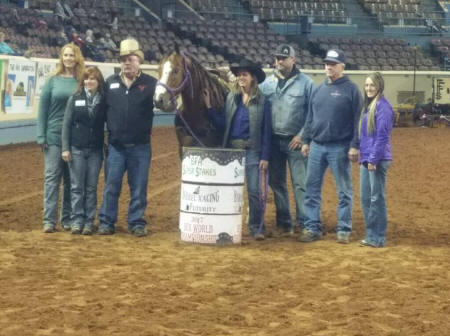 Danny Ray, Owner
20376 State Hwy 99 South, Ada, OK 74820
Located Five Miles South of Ada
580-777-2877 fax 580-777-2878
Copyright 2019 - All Rights Reserved
Website Maintenance and Design by Sharon Harrell
VF CHAMPIONS